Silica Carbide Flat Sheet Ceramic Membrane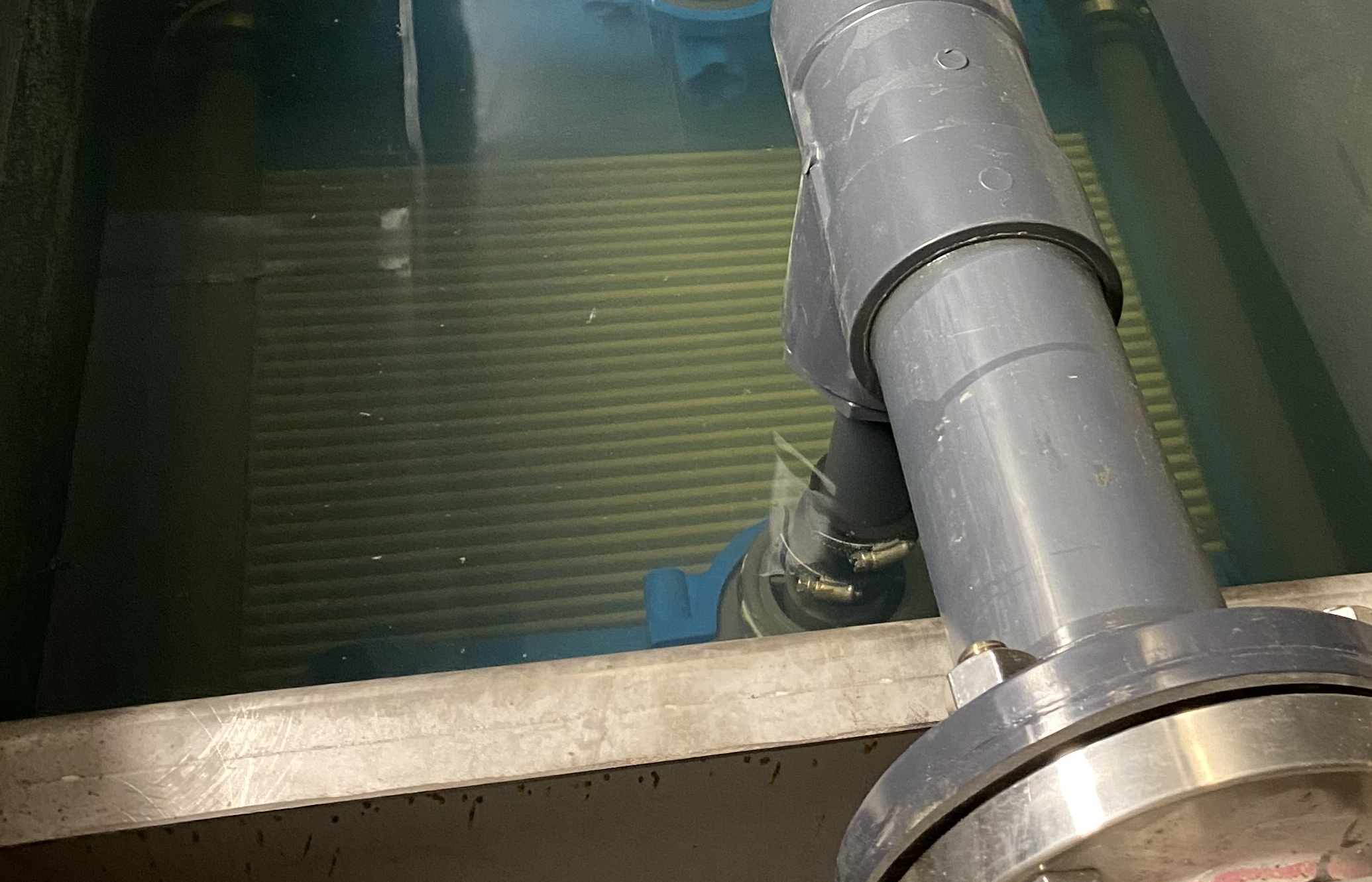 High Flux Silica Carbide Filtration System
Membranes manufactured from pure Silica Carbide (SiC) on a flat sheet structure. This provides some unique advantages in water treatment:
High flux rate reduces footprint, energy & chemical consumption
Chemically inert provides high chemical resistance
Negatively charged surface reduces fouling of organics and oil
Extremely hard & durable makes it easy to clean
Simplified flow sheet no need for pre-sedimentation & pre-filtration
Product Specification:
MF/UF filtration range
Asymetric structure and high porosity
Outside in filtration direction
Submerged vacuum driven flat sheet membrane
The Silica Carbide Flat Sheet Ceramic Membrane in the EOX Integrated System
Applications
High Flux Rate
Silica Carbide membranes demonstrate an unprecedented high flux rate. This is mainly caused by the high surface porosity and the low contact angle to water.
A membranes contact angle to water is an accurate measure of how hydrophilic a membrane is. The more hydrophilic the membrane surface the higher the operating flux rate. This results in:
3-10x the flux compared to polymeric
Unmatched low footprint
Low pressure operation at high flow
High recovery rates
Applicable for high sludge concentration
Chemically Inert Membrane Material
Silicon Carbide has complete chemical resistance. This provides a range of benefits in various applications:
Can operate in extreme environments
Durable & reliable operation
Fast and easy restoring of permeability
High resistance to wide a pH range, oxidants even ozone
Durable and Easy to Clean
Another critical feature of Silica Carbide is the hardnesss and durability of the membrane material, providing a long life and enabling harsh mechanical cleanings. During a sludge dewatering event, sludge can get trapped between the flat sheet membranes. However, due to the durability of membranes, sludge can be effectively removed by means of a power washer.
The Science Behind the Silica Carbide Flat Plate Membrane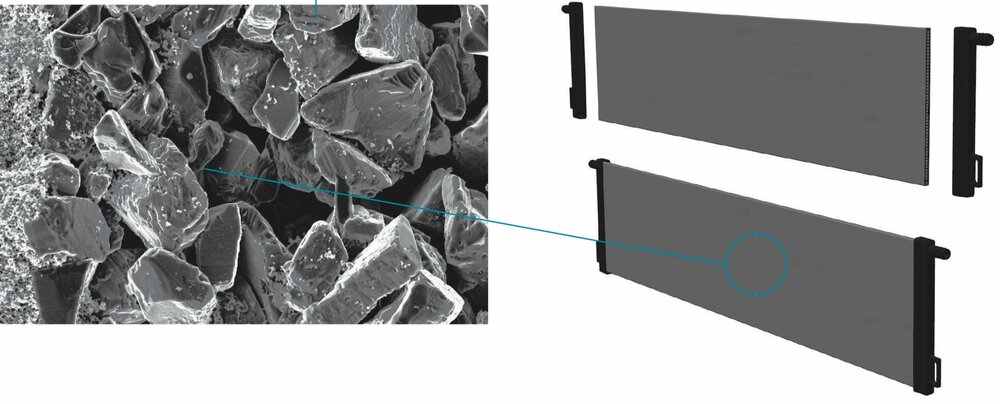 High Flux
High durability and low footprint.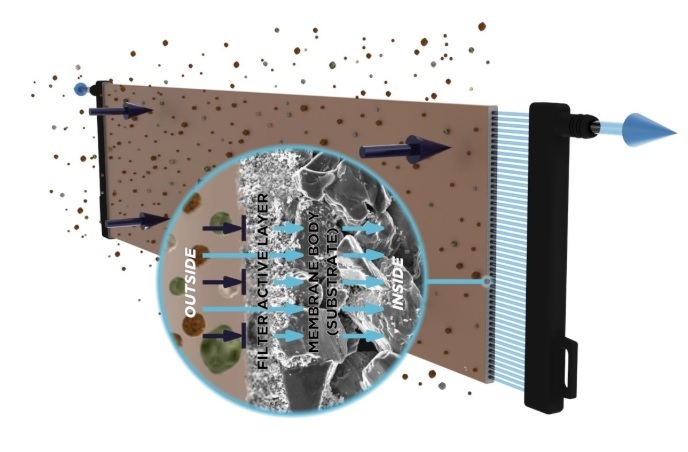 High Flux at Low Pressure
High recovery rates and chemical resistant.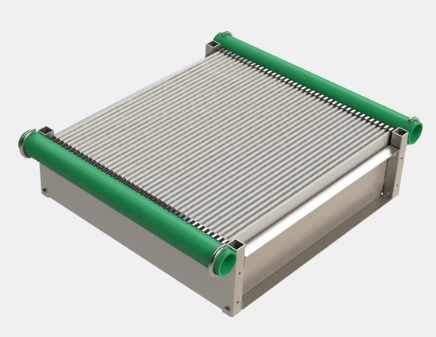 Modular
Small footprint allows for any size flows.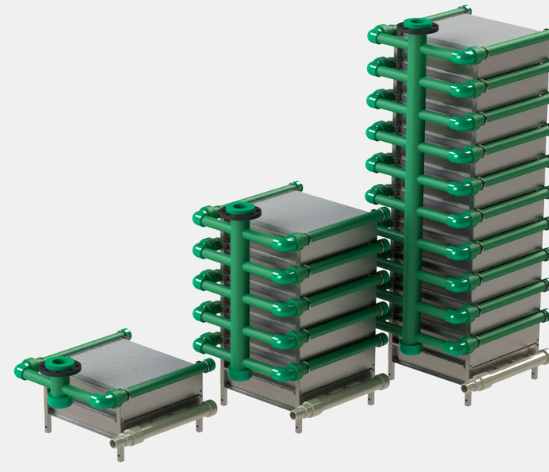 Stackable and Compact
Mobile, stackable, and minimal footprint allows these membranes to function at maximum capacity.