Recover Lithium from Wastewater
Regina, SK - 31-May-2018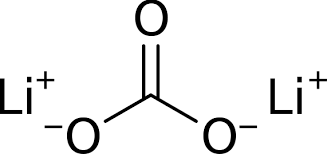 New from Ground Effects Environmental, yet another innovation. In our most recent testing, our Electrocatalyitic Oxidation (EOX) system has successfully removed and recovered lithium from any wastewater.
GEE announces the company can now successfully remove and recover lithium from wastewater quickly and cost-effectively using its Electrocatalyitic Oxidation (EOX) system.
A GEE-patented technology, the EOX treatment system is a chemical-free, turnkey contaminant removal process for wastewater. The EOX combines high current electrocoagulation with high concentration ozone to create the most powerful advanced electrocatalyitic oxidation approach found in the world. Mobile, modular or fixed plant, the EOX achieves broad-spectrum contaminant removal—including lithium—without the use of chemicals.
For more information about lithium removal or contaminant removal and recovery using the EOX system from GEE, please contact us.